Content Optimization for SEO
Improving Relevance
Great websites are built upon a foundation of great content. This is website content that is relevant to readers and gives then the information they are looking for. And how do they find it among billions and billions of pages? Search engines crawl the content on web pages and evaluate websites on their content (and many other factors) in order to rank pages for a particular query.
Through the use of complex algorithms, search engines reward websites that have great content and meet certain other requirements with optimal positioning on search engine ranking pages (SERPs). While a strong content optimization strategy alone is not usually enough to land on page one of the SERPs, strong, SEO-optimized content is widely viewed as a key SEO ranking factor.
Globe Runner offers complete content creation services for new websites and landing pages, and our monthly SEO services includes ongoing content optimization as well. Contact us today to learn more about our content optimization services.
Optimizing Website Content
A Two-Pronged Effort
The content on a website serves two important purposes. It must deliver useful, relevant information to readers that is not duplicated elsewhere. And it must be easily readable for the search engine crawlers, or "bots" who regularly visit to scan and index its contents.
When we optimize content for SEO, we ensure that your website's text is useful, relevant, and engaging for your readers that also clearly communicates to search engines its subject and purpose.
Content Optimization Strategies
When optimizing content for SEO, Globe Runner uses these tactics and best practices:
UNDERSTAND THE AUDIENCE.

Before we can optimize content for your customers, we must know who they are and understand their goals, desires, and frustrations.

PERFORM KEYWORD RESEARCH.

How do customers and potential customers search for your product or service?  Keyword research answers this question and helps determine the keywords that will be the most important to target during website content optimization.

CONSIDER USER INTENT.

A big part of choosing the right keywords is understanding the user's intent. Search engine algorithms determine results, with fairly good accuracy, based on the intent (e.g., navigational, transactional, informational) they attribute to each query. Tailoring the content on the page based on the intent of the keyword can greatly affect the page's ability to rank in SERPs.

CHOOSE THE RIGHT HEADERS AND H TAGS.

Headings and sub-headings make your content easier to digest for the reader. H-tags let search engines how important each of these headings and sub-headings are within the context of the other information on the page.

USE KEYWORDS APPROPRIATELY.

It's essential to use your primary keyword appropriately and to also use long tail variations and synonyms. This doesn't mean cramming the word into every sentence at every possible opportunity. This makes your content read awkwardly and is an obvious attempt to manipulate search engine results (which doesn't work and can even hurt you)! SEO optimized content uses keywords appropriately and also uses them in the title tag, meta description and URL of the page.
Make the Content Focused & Easy to Read
One mistake that our clients often make when writing content for their websites is filling its pages with the language or jargon of their industry. Depending on the business and the situation, the end result may be a website that is not useful or understandable for potential customers. Website content must be written in language that reflects the words used by the end user—the customer.

Google and other search engines now consider readability of content to be a ranking factor. If visitors spend very little time on your page before returning to the SERP page, this is a sign that your content isn't helpful, interesting, understandable, or readable. Search engines take note, and this page will drop lower and lower in the rankings.
Use correct grammar, punctuation, spelling, sentence construction, etc.
Flow in a natural sequence using logical connections between concepts
Use a variety of words rather than the same ones over and over
Use mostly shorter sentences (15-20 words), rather than longer ones
Write mostly in active voice rather than passive
Have paragraphs with three to five sentences each, or fewer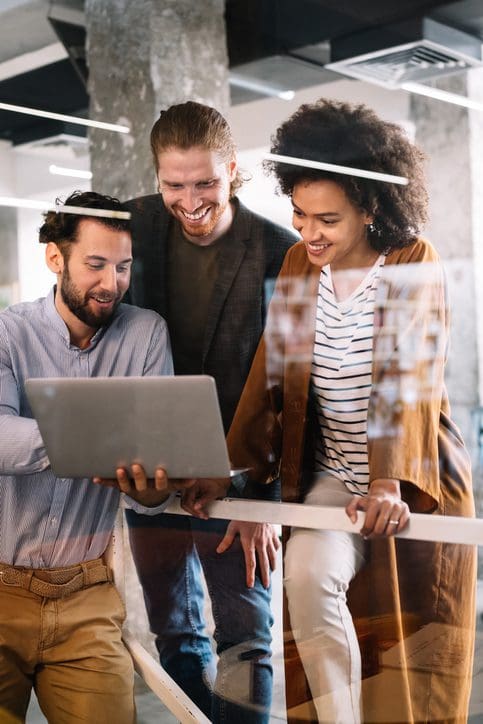 These tips are just a few of the techniques Globe Runner uses when optimizing website content as a part of our SEO services. Our Dallas digital marketing agency helps businesses increase their search engine rankings and extend their online reach.

Contact us today to learn more about SEO content optimization services.